Skin harmless Gulal Holi Colors Powder cornstarch made organic color run powder
Holi is the festival that is eagerly awaited by both old and young, rich and poor. It is the festival on which all social norms are forgotten and everyone enjoys the festive fervor. Happy Holi is the two day festival which begins on full moon i.e. Phalgun Purnima with lighting of the bonfires as reminder of burning of Holika on pyre. Then the following day is known as Dhulendi and adults and children, all play with holi color powder,Especially children love to play with colored water balloons. And then the rest of the day, people eat sweets and delicious food items, enjoying with friends and family.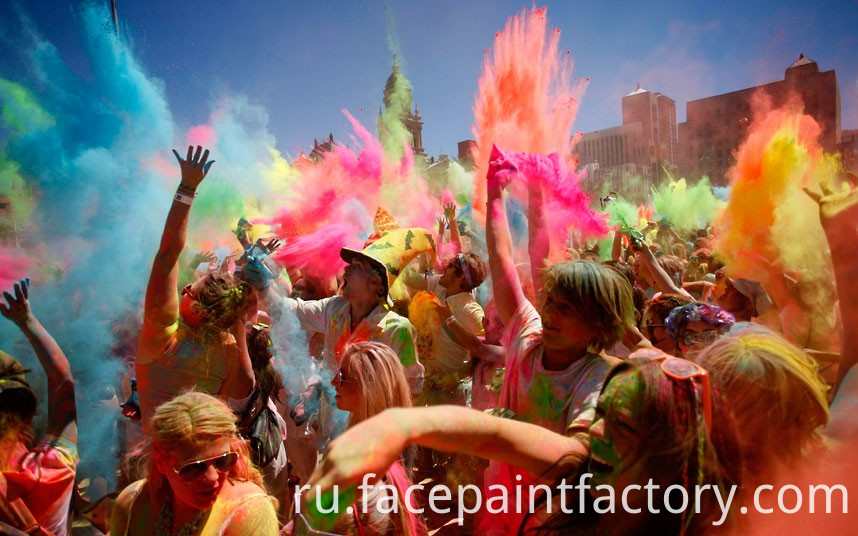 What is the details of holi gulal powder?
7 colors of holi powder you can choose-Blue,Pink,Red,Yellow,Orange,Green,Purple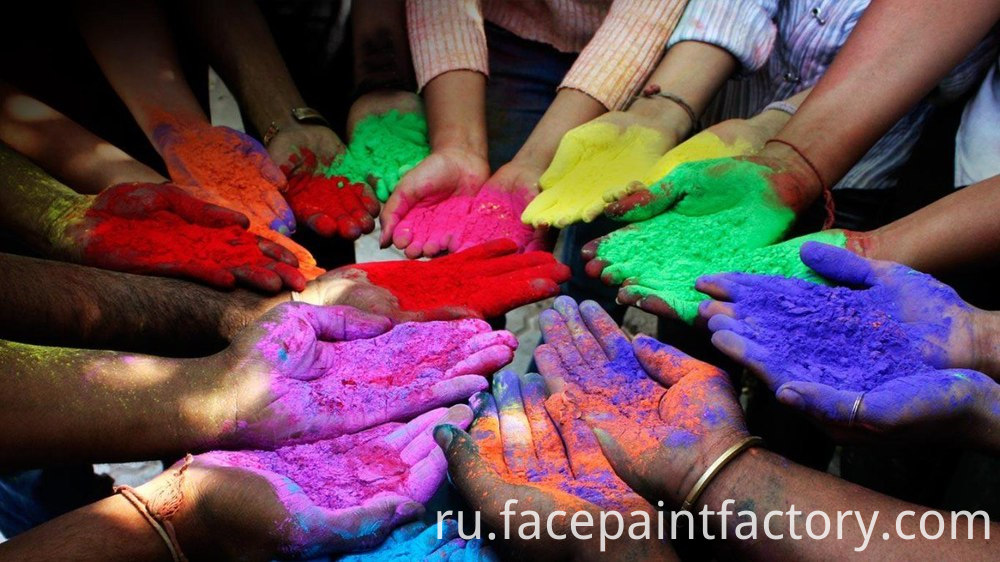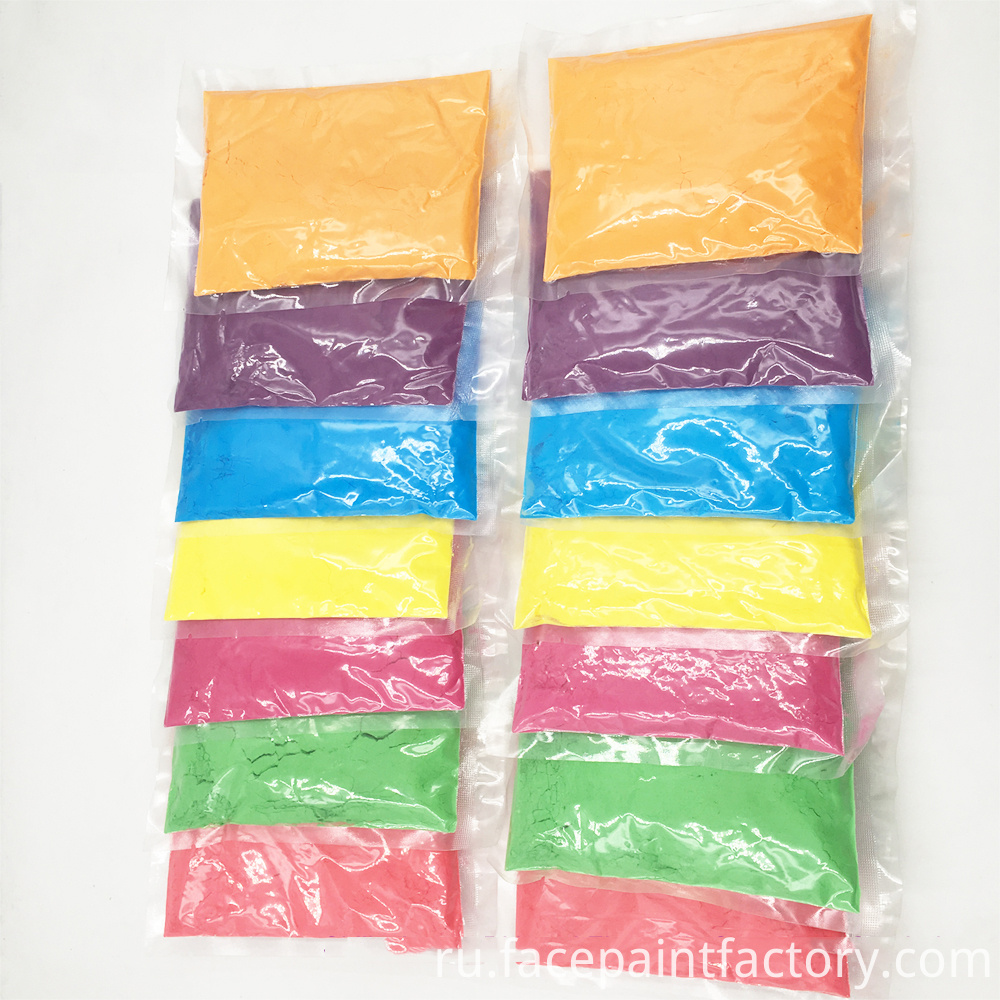 Product Feature
Non toxic,all natural,washable,skin harmless,biodegradable.
Package options
100g/bag,250g/bag or bulk packs as customer's requirement
Warm Notice
It is washable but it is good to wear old clothes when playing with it.

Have fun with it and be ready to clean after the big mess.

It is a good idea to wear sun glasses to avoid it from getting into the eyes. Some people mix it with water to make a paste and apply it that way on peoples faces and body.

Some people may have sensitive skin and may not be able to play with these color powders.

Use it at your own risk.

Wear comfortable clothes that cover you up to protect maximum parts of your body from colors.

Do not rub hard while applying or removing colors

Avoid very hot water, instead use lukewarm or cold water and a mild soap to rinse off any color.
Is your holi powder washable?




Yes, it is easy wash out of your clothes, skin and hair.




Is it safe?




Yes. It is food grade and safe.




What is holi color powder made of?




All of our holi Powder is made of colored cornstarch.




Is it toxic?
No,it is non-toxic and safe for use.
We have 7 vibrant colors,yellow,blue,orange,green,red,purple,pink
What Packages are Offered?




Our standard package is 100g/bag,we can also bulk packs as customer's requirement.
How long does shipping take?




We have two options for shipping.By sea or by air.To save money on shipping it is best to order one month in advance. But for rush orders, we advice ship by air (5-7 days). that depends on where you live.Email us at sandy(at)flowerface-dtt.com with your address for exact shipping prices.
Группа Продуктов : Холи Порошок > Индивидуальный Пакет Порошок